I love the hustle & bustle of Christmas… but wait, I mean the kind of hustle & bustle one can experience in a small town, like Perth. We all think of the hustle & bustle as the rush to find the perfect gift, the list of things we need to get done and squeezing in visits & dinners, etc. However, here in Perth we have a magical hustle & bustle happening with so many amazing things to do and experience as Christmas approaches.
Our season is well underway here in Perth and here's a sampling of what's happening in December. Hear the beautiful sounds of the St. Paul's Ladies' Handbell Choir – outside of the Crystal Palace Friday, Dec. 3rd at 5:30 pm AND The Perth Citizens' Band Christmas Concert will take place at the Crystal Palace on Sunday, Dec. 19th at 2 pm. The Jolly Man himself will make an appearance in the Perth Santa Claus Parade on Saturday, Dec. 4th – it's a night-time parade starting at 5 pm.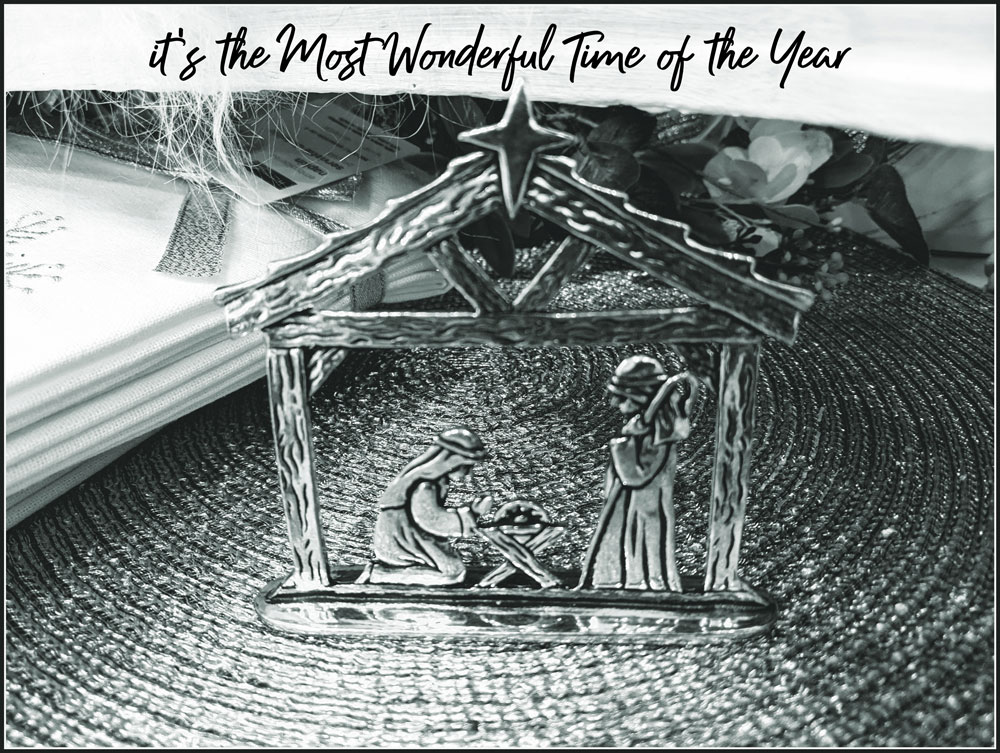 Perhaps you are experiencing the hustle & bustle of shopping… if so, I sincerely hope you take a moment to enjoy the magic too!  Take a stroll through our downtown where you can enjoy the glittering lights and the beautifully decorated storefronts.  Stop into your favourite cafe or restaurant and savour a bite to eat, a sweet or a nice warm bevvie.  Whatever you choose…  cherish the moment, breathe it in…

Just recently Mariposa Design received a beautiful compliment by a customer.  After a lady had browsed through the shoppe and then made her purchase, she told me that she had been feeling a bit down about trying to get out and get some shopping done…  and then she said, "your store has made me feel so much better – the Christmas music and the feeling of Christmas here is wonderful".  
I love the Christmas season… and for reasons that are far beyond owning a retail shoppe at this time of the year.  I love it because of the 'feeling' it gives us.  A feeling of 'hope' and 'goodness'…  Afterall, it is "the most wonderful time of the year".   ~Susan 

From all of us at Mariposa Design we wish you & yours a Merry Christmas and All Good Wishes for a Happy, Healthy & Successful New Year!!

We are open 7 days a week up until 3 pm on Christmas Eve and then we are going to be closed for a few days at Christmas & New Year's to spend time with family.

Closed Dec. 25, 26, 27 & 28.
Open Dec. 29, 30 – 9:30 am to 5:30 pm and New Year's Eve 9:30 am to 3 pm.
Closed Jan. 1, 2 & 3.
We will reopen on Tuesday, Jan. 4th at 9:30 am.

We look forward to seeing you in the New Year!