This phrase always has such a nice ring to it and after all we do need rain to keep everything thriving. So make the best of a rainy day or two inside your home this month. Carry on, or perhaps begin your spring cleaning.
Make your goals small enough to achieve by picking one room or area to complete at a time. Whether it is organizing a closet or pantry; some dusting & cleaning you've been putting off; purging paper or perhaps organizing your spring & summer wardrobe… face it with a smile on your face, throw on your favourite music and even do a wee dance once you have accomplished a goal!
Be sure to sit down for a moment and allow time for a treat and a cup of tea, coffee, sip of wine or fizzy water!! By the way, remember to toss things that are expired, damaged, no longer fit, or those items that you haven't touched for a very long time!! Thrift stores will be accepting donations, just be sure to check with them first.
Back to the April showers… pick up your umbrella and go for a walk in the rain… splash in a puddle, say hello to Mr Robin, take in the amazing scent of the spring rain… and remember, in May you will be smelling the flowers!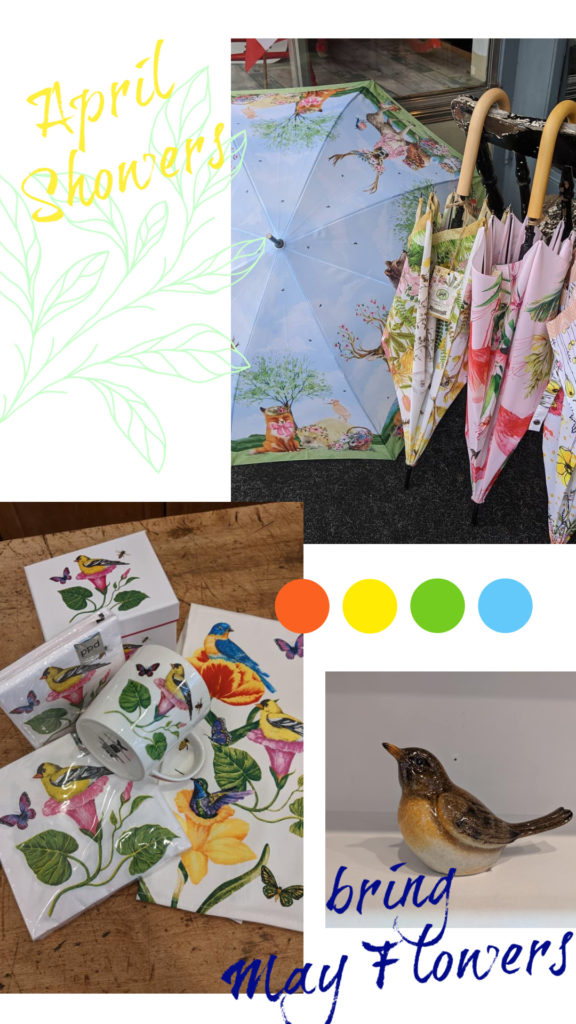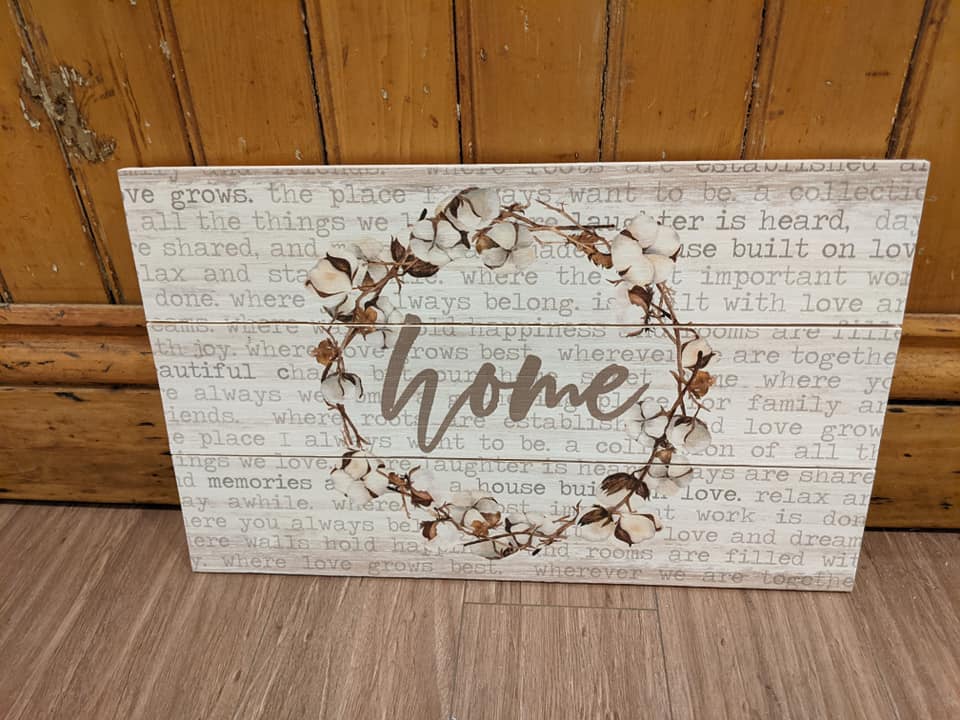 Still get the Items you Love
We-Shop-Local-Perth was founded by a local businesswoman who wanted to help small businesses. It's an online shopping option where you can support small business. Mariposa Design is one of the participating businesses on this site, you will find us in the list of Participating Businesses.

I have been working on adding items to the site with a focus on Bedding and Bath products that have become a favourite in my shoppe. Check it out and if you decide to purchase, you have the choice of safe curbside pickup or delivery to your porch in Perth. Go to>> www.weshoplocalperth.com ~ you'll love it…

Other ways you can purchase from Mariposa Design is by email, a phone call at 613-267-3838, or Facebook message. I am available during the lockdown and I look forward to serve you as best as I can.

My reference to 'April Showers brings May Flowers' was written prior to hearing of this 3rd lockdown… while sometimes during the showers it may not seem like the sun will shine again or the flowers may not pop up… they will… and perhaps there may even be a rainbow or two…..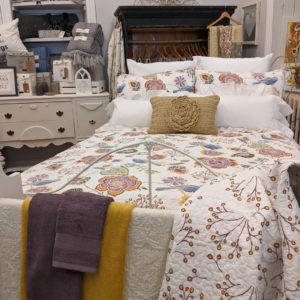 Please do what you can to support the businesses you love! This doesn't necessarily mean by purchasing… they need all of the positive comments and vibes they can muster! If you follow on social media, be sure to like, comment & share their posts (this alone is huge)!! Oh, and the 'ol 'word of mouth' works too… so spread the cheer when you are chatting with a friend on the phone. And, if you can, treat yourself to take-out from your favourite eatery, make a small purchase from a local shop, purchase a new item for your spring & summer wardrobe (afterall, you just did a purge… wink, wink)… Our restaurants, cafes & bakeries are open for take-out and some for delivery and most of our (non-essential) retail stores are open for curbside.

Small, Local, Family Run Businesses continue to need the support of their community and customers! On behalf of all, thank you for your consideration, it is greatly appreciated!

Have a productive and cheerful month of April…

Susan